Who we are
& what we do
Since 2011 The PIER Center For Life Enrichment has been opening doors of opportunity for adults with Intellectual and Developmental Disabilities. We provide life and job skills training, and even some jobs—Which gives these adults with different abilities a genuine sense of purpose, fulfillment, dignity and respect.

When you donate to The PIER you become a partner with us in our mission—And your partnership changes lives!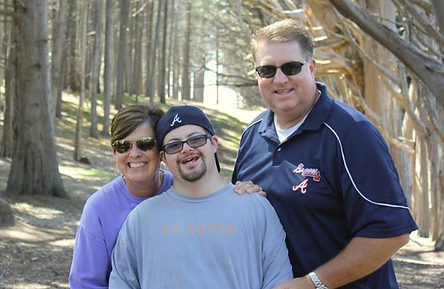 Our Story
Although they didn't realize it at the time, the vision for The PIER Center For Life Enrichment was birthed in the hearts of Hutch and Cindy Matteson the day their first born son, Joshua, was born in 1990. Joshua was born with Down Syndrome—A genetic condition in which a person is born with 47 chromosomes instead of the typical 46. As Joshua aged out of the school system, Hutch and Cindy worked very hard, without success, to find a suitable job that allowed him to have greater independence, to grow into his full potential and to enjoy the best quality of life possible. The reality of the lack of a suitable situation led them to establish The PIER Foundation—A 501c(3) non-profit organization. That vision morphed into what is today The PIER Center For Life Enrichment. Since it's inception not only had Joshua greatly benefited from it but literally scores and scores of other adults with different abilities and their families!
Meet Our Founders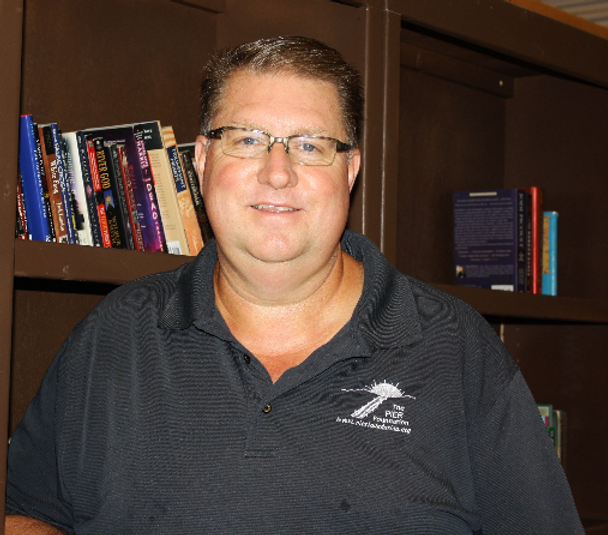 Hutch Matteson
Founder/Chairman
Hutch was born and raised in Southern Maryland. After graduating High School he attended Liberty University graduating with a Bachelor's Degree in May of 1986, and marrying his amazing wife Cindy, in the same week! Together, Hutch and Cindy have four adult children and one grandchild. Three are happily married with Joshua, their oldest, being born with Down Syndrome. He has served in local church ministry as a student pastor, executive pastor and lead pastor since 1986. He earned his Master's Degree in 2003. Hutch has served on the teaching team at One Thing For Men, a large businessmen's Bible Study just North of Atlanta, with a worldwide reach since 2011.

Together, Hutch and Cindy sensed God leading them to step out in faith and begin The PIER Foundation as a result of Joshua aging out of the school system in 2011. Joshua however, was one of many, many adults with different abilities they sought to serve. Hutch brings a passion for people and decades of effective leadership experience to his role as Founder and President of The PIER. His desire is to continue to use his gifts and abilities to grow the impact of The PIER Center For Life Enrichment to assist even more adults with different abilities in Georgia, America and in the world!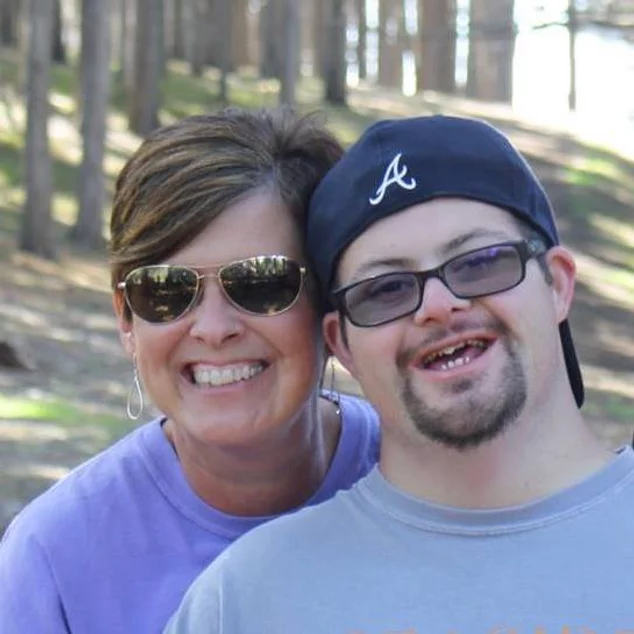 Cindy Matteson
Co-Founder/Executive Director
Cindy was born and raised in Southern Maryland.She attended Liberty University and is continuing her education through Toccoa Falls College to earn a degree in Non-Profit Management. She is the mother of four grown children and really enjoys using her gifts to assist her family as well as others in the community. She has led many large events in the church and even started North Georgia Homeschool Enrichment which she owned and directed for 11 years. She served on the board of The Tidewater Down Syndrome Support Group where she was the chairman of the activities committee. She also graduated in 1998 from Partners in Policymaking which trains parents to understand laws and policies to better advocate for their children with disabilities. Cindy has been a "Job Trainer" since 2007 for adults with disabilities.

Cindy has really enjoyed seeing The PIER Foundation birthed and its tremendous growth through the years.She has a tremendous list of responsibilities at The PIER Thrift Store that include scheduling, job formation, training, assisting volunteers, finding and obtaining grants, and partnering with outside organizations. She is excited about where the future will take The PIER Foundation and of course she LOVES working with and planning special events for all the PIER employees.